Tranquil over Trendy: 6 Reasons why a country wedding is better than a city wedding
The city might be a great place to socialise with its buzzing nightlife and wealth of culture, but is it the place to take your vows? Here at The Webbington Hotel, we don't think so! Wedding venues in Somerset have so much more to offer than somewhere crammed into a corner of a busy city…
1. The views are MILES better!
The Webbington looks out over the stunning Somerset Levels and the new roof terrace makes for the perfect viewing platform. What more romantic way to see out your wedding day than watching the sun set over the valley? Now you wouldn't get that in the city.
2. Space to breathe
A wedding in a city has its benefits in terms of accessibility, but for that exact same reason, you're going to be surrounded by thousands of people. By having a country wedding, you're ensuring that you and your guests have a much more personal, intimate event.
3. Let your guests roam
Holding your wedding in the country also means you and your guests have the freedom to explore. A city wedding venue can feel a little cramped and claustrophobic, but at a Somerset wedding venue like The Webbington, you have access to beautiful grounds and extensive facilities such as the spa and tennis courts.
4. As many guests as you like
Convenient as a city wedding may be for transport links, there's not an awful lot of room. Whereas in the beautiful rolling Somerset countryside, you can bring as many lovely guests as you want! At The Webbington, we can accommodate upwards of 500 guests while still having enough space that you won't feel like 500 hundred well dressed sardines.
5. Relaaaax
The buzz of the city can be exciting, but on one of the most important days of your life it can be a nasty distraction. At a country wedding, there's no need to worry about noisy traffic or unwanted intrusions as, more often than not, you'll have the venue to yourself. A soundtrack of birdsong and maybe the occasional sheep is far more enticing than busses and irate cyclists.
6. The magical outdoor fairy wedding of your dreams
Picture this: you're outside under a canopy of trees, the sun is setting and everything is dripping in fairy lights and candles, maybe a blackbird chirps as the string quartet strikes up. Perfect, right? Now imagine you're in any old hotel in any old city and it's all kinds of boring. Need we say any more…
Bearing all that in mind, there's really no reason why you shouldn't be looking at wedding venues in Somerset! Book a viewing here, or call us on 01934 750100 and receive a complimentary glass of bubbles when you arrive!
(Click here to download a copy of our Wedding Brochure).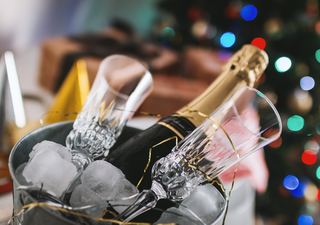 Like to plan ahead? Stay organised and save on party planning with our early bird rewards.
Read more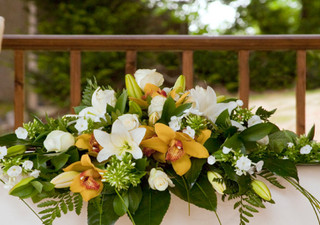 Webbington Hotel and Spa have an exclusive mid-week wedding package - You can get married for just £1,750* based on 50 guests for the ceremony, wedding breakfast and evening reception.
Available Sunday through to Friday in this stunning Somerset wedding venue.
Read more