4 Secrets You Need to Know When Planning a Corporate Event
Finding a happy medium between stiff-collared corporate and overly casual when planning a corporate event can be tricky, but have you considered conference venues in Somerset? The Webbington Hotel offers a wide variety of corporate packages and provides the perfect setting for your event. But what are the key ingredients for the perfect corporate event?
Accessibility is key
Making sure that your guests can easily reach the location of your conference is vital. If you hold your event in an obscure location, they're less likely to make the effort to attend. While beautiful, Somerset is also very easily accessed via the M5 with the Webbington's home of Loxton just a few minute's drive from J22.
A hungry delegate is not a happy delegate
There's nothing worse than attending an event with terrible food, especially when there's nothing else available. To avoid the disappointment of a dried out flavourless old buffet, choose a venue with excellent fine dining and catering facilities. The Webbington offers a large restaurant boasting a menu prepared with some of Somerset's finest local produce. We also offer an exceptional corporate catering package, again making the most of the freshest local ingredients.
 Peaceful setting, peaceful mind
The buzz of the city is great, but most of your delegates spend the majority of their time flying in and out of crowded city venues. When hosting a corporate event, you want to keep your guests feeling relaxed and well looked after. Choosing meeting rooms in Somerset ensures that your guests will feel calm and well rested thanks to the delightful surroundings. The Webbington is nestled in the Mendip Hills, an area of outstanding natural beauty, which provides the perfect tranquil backdrop for your event, enabling you to avoid the frantic commotion of the city and keep everyone's heads in the game.
Space to roam
You don't want your delegates to feel trapped in a dingy conference centre. Providing guests with room to breathe and explore will ensure that your event maintains a calm and effortless atmosphere. The beautiful and extensive grounds at the Webbington will enable your event to uphold a healthy balance between corporate event, and relaxing escape. We offer meeting rooms with French doors leading to a private outdoor patio area and gardens: the perfect gateway to your perfect event.
It's pretty clear that Somerset is the perfect choice for your next corporate event so why not get in touch with us here at The Webbington? Click here or call us on 01934 751802 to make an enquiry.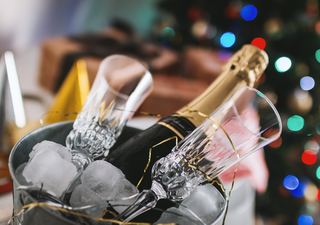 Like to plan ahead? Stay organised and save on party planning with our early bird rewards.
Read more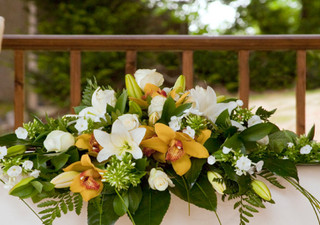 Webbington Hotel and Spa have an exclusive mid-week wedding package - You can get married for just £1,750* based on 50 guests for the ceremony, wedding breakfast and evening reception.
Available Sunday through to Friday in this stunning Somerset wedding venue.
Read more