A Walkers Guide to The Mendip Hills, Somerset
Put on your boots and make way for one of the wondrous walking spots in the Mendip Hills, Somerset…
Are you a lover of the English countryside and in search of the ideal destination for a green getaway? Then grab your walking boots and visit the Mendip Hills in Somerset. We've put together a selection of our favourite walks in the Mendip Hills and have created our ultimate walkers guide.
If you are a  National Trust member, then a visit to Somerset is perfect for you. There are a number of National Trust treasures hidden in The Mendip Hills. These include Crook Peak, Sand Point and Middle Hope.
Crook Peak
Crook Peak is the highest of the six hills in the Mendips of Somerset and overlooks the Somerset levels and Bristol Channel. Here, you can enjoy a steep walk to the summit, following paths in the woodland into the open limestone grassland up to the peak. This walk is approximately 2 ½ miles, and starts on The Webbington Road, which is just a short distance from our Somerset hotel. For further information on Crook Peak visit The National Trust website, or download their map of Crook Peak here.
Sand Point and Middle Hope
Sand Point and Middle Hope are hidden gems in Somerset. Located in the North of Weston-Super-Mare, these are some of the most beautiful areas with stunning coastal views. These walks vary from just 1 mile, where you can enjoy a Somerset stroll along the coast, or you can take a longer route around Sand Point which is 3 miles.
Once you reach the end of your windswept, coastal walk, you can enjoy the spectacular views of Somerset and take in the beautiful countryside.
There is also plenty of wildlife in the area. Sand Point and Middle Hope are both great spots for bird watching, so make sure you pack your binoculars!
Cheddar Gorge
Cheddar Gorge is world-famous for being an area of outstanding natural beauty and is home to the highest inland limestone cliff in the country. You can climb to the highest point of Cheddar Gorge on a 3-mile walk and you can walk along the skyline to view the stunning pinnacles and horse shoe bend of Cheddar Gorge.
Walking boots are a must when visiting Cheddar Gorge, as it is rocky underfoot and can be muddy. Make sure you wrap up warm too. Although Spring is on its way and the sun has started to make an appearance, it can be very cold when you are 900 feet above sea level.
Note: This is private land. People with a Gorge & Caves Explorer ticket are welcome to explore the 360-acre Nature Reserve. Make sure you purchase your tickets online for the best deals.
Last, but certainly not least…
Chew Valley Lake
Chew Valley Lake is a large, man-made reservoir in Chew Valley, Somerset. This is the perfect place to visit if you're looking for an easy and relaxing walking route. The walk around Chew Valley Lake is approximately 2.5 miles. The lake offers spectacular reservoir views an has a restaurant and picnic area on site. Chew Valley Lake is also a prime location in the Mendip Hills for bird spotting and fishing. So, if you're at one with nature, this is an ideal Somerset spot for you.
So there you have it.. Our walkers guide to the Mendip Hills in Somerset. Those are just a fine selection of our top favourite places to visit in the Mendip Hills for the most wondrous walks in Somerset.
After exploring the Mendip Hills, why not consider ending your travels at the Webbington Hotel & Spa, which is in touching distance of the Mendip Hills.  
For the best hotel rates near the Mendip Hills, book online or call 01934 750100.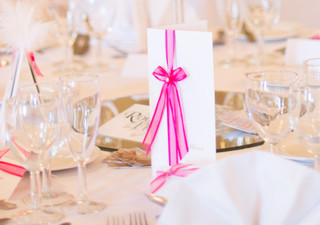 If you are looking for exclusive use wedding venues in Somerset, Webbington Hotel & Spa provides a stunning venue for your big day.
Read more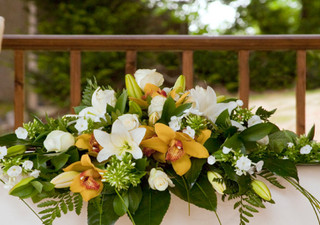 Webbington Hotel and Spa have an exclusive mid-week wedding package - You can get married for just £1,750* based on 50 guests for the ceremony, wedding breakfast and evening reception.
Available Sunday through to Friday in this stunning Somerset wedding venue.
Read more