An Interview With Our Wedding & Events Manager
The Wedding & Events Manager here at our wedding venue in Somerset is always busy behind the scenes organising some of the most fantastic wedding receptions and events at the Webbington Hotel and Spa. Laura-Jayne, our Wedding & Events Manager, is passionate about ensuring each and every Bride, Groom and party guest have a day to remember and we thought it was about time you got to know her a little better;
1. When did you discover you had a passion for organising weddings and events?
I've always been that person in my group of friends or family who organises birthdays, hen parties, baby showers etc. It is such a big task organising logistics and people, but I do love the challenge and the satisfaction of seeing the person's face who the event is aimed at – a lot of love goes into it!
2. How did you get into this career and how long have you been in the industry?
I was due to embark onto 3 years at University to study History, which is something I certainly had interest in, but not something I loved. I had a last minute realisation and sought the help of career advisors, who simply asked 'what do I love in my personal life?'. That's when I realised organising events was my passion, so I went on to study Events Management at University. I graduated and have climbed up the ladder from a Wedding and Events Co-Ordinator to Head of the Wedding and Events department in 5 years.
3. What do you love most about your job?
I love being the point of contact for the Bride and Groom and getting to know them on a personal level. I love being able to provide clarity and to give them ideas to help them achieve their dream day. When my Brides thank me and hug me on their wedding day, well, that is a sense of satisfaction indeed!
4. How do you remain up-to-date with the latest trends in the wedding & events industry?
I may be 5 years married, but I still love to buy wedding magazines! I love to know what Brides and Grooms want, as there is always a new trend out there. I am also a keen wedding fayre goer and my best friend getting married gives me a good excuse to get involved with all things wedding related!
5. How do you stay motivated if things don't quite go to plan?
I throw some of my Welsh charm out there and stay as bubbly as always! You have to look at the bigger picture if things to go quite to plan. You have to be flexible in your mindset and be able to go with the flow as things may change from the time of booking to the final details. If things don't go quite to plan, I always let my Brides and Grooms know that I am there for them. Even if there is a small problem, it will get sorted, and their wedding day will be amazing!
6. Have you planned your own wedding?
Yes, I planned my wedding whilst I was studying in my final year at University. I loved planning my wedding and studying Events Management in tandem, they fit really well together. I would plan my wedding again in a heartbeat because I had so much fun!
7. What are the most important things to consider when planning a wedding?
 Along the way, communication is key. Any stresses should be shared, a problem shared is a problem halved! The more help you have, the easier the ride, which is why I am always so open to helping my Brides and Grooms. I think the most important thing to remember, is that amongst all of the stress of organising everything, is that when the days comes around, it will be perfect.
8. How would you advise Brides and Grooms to manage their stress levels as the wedding date gets closer?
Try to schedule some alone time together, without talking about any wedding stresses. You need to have some time so just chill out and de-stress. Perhaps a spa day or a weekend away, following a rule that you can't talk about the wedding until you're back home.
9. What is the most unusual wedding or events theme you have come across?
I think the most unusual wedding theme I have come across was a Halloween wedding. I'm talking pumpkins, candy skulls, and a skeleton piñata – the Bride even dressed accordingly in the evening, with a bloodied wedding gown! It was unusual, but it was done so well and really did work – all of the guests got involved in the Halloween theme in the evening, it was great fun!
10. What do you think will be the most popular wedding trend/theme for 2018?
Confetti canons are becoming more popular, people love them and they make for some gorgeous wedding photos. Colour schemes which seem to be popular are dusky pinks, with gold and copper tones. Another popular theme at our wedding venue in Somerset is country chic, with hessian and lace, teamed with lavender – a very rustic theme, which looks gorgeous against the Edwardian features at the Webbington Hotel and Spa.
If you would like any more advice or information on our wedding venue in Somerset, why not give Laura-Jayne a call on 01934 751802 or email events@webbingtonhotelandspa.co.uk. Alternatively, you could download our Wedding Brochure.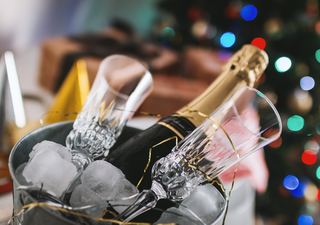 Like to plan ahead? Stay organised and save on party planning with our early bird rewards.
Read more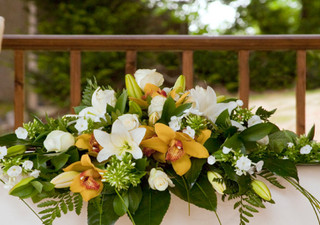 Webbington Hotel and Spa have an exclusive mid-week wedding package - You can get married for just £1,750* based on 50 guests for the ceremony, wedding breakfast and evening reception.
Available Sunday through to Friday in this stunning Somerset wedding venue.
Read more