Top Three Things to do in Somerset this Easter
Our Somerset Easter Activity Guide
The Easter holidays are approaching, which means the children are off school and we can make the most of a luxuriously long Easter weekend. To inspire you in time for the big chill out, we've put together our Somerset Easter activity guide to make planning your Somerset holiday that little bit more exiting for all the family.
Somerset is the ideal family-friendly destination and there's always something going on no matter how big or small you might be. From family excursions like Wookey Hole to local landmarks such as Cheddar Gorge; or if you're brave enough, a trip to the beach at Weston-Super-Mare.
To help plan your Easter break in Somerset, our Somerset hotel team have pulled together created  our finest Easter activity guide yet. Here are our top THREE most 'egg-citing' family trips and activities in Somerset.
1. Wookey Hole
Wookey Hole will host their Easter Egg-stravaganza. The Easter fun includes games, competitions and adventures with the Easter bunny… but don't worry children, you will of course, receive a special Easter gift for participating.
The fun and games won't end there… You can also walk amongst the giants in Dinosaur Valley or get very lost in the magical mirror maze. And if you thought that was it, oh no, enjoy a game of pirate crazy golf or undertake a guided tour of the Wookey Hole Caves!
Their Easter Egg-stravaganza will be from 1st – 23rd April. This excludes the 18th – 21st April, where a circus workshop will take place instead.
Click here to book tickets online.
2.Cheddar Gorge
Rumour has it that the Easter bunny has made a surprise visit to Cheddar Gorge and has left a trail of magical, light up Easter eggs. Exciting stuff hey? Indeed, Cheddar Gorge will be hosting  a magnificent glow in the dark Easter egg hunt. So make sure grab yourself a ticket and 'egg-splore' the caves to help find the magical eggs and mystery messages left by the Easter bunny. Don't worry, the kids hard work exploring the caves won't go unnoticed. They will receive a chocolatey treat at the end of the trail. Children will also have the chance to get creative with Easter egg decorating!
That's not tall though – as part of the Cheddar Explorer Ticket, you will have access to open-top bus tours, the Lookout Tower, the Museum of Prehistory, Gough's cave and much more. There will be plenty of opportunity to enjoy the views of the dramatic landscapes, reconnect with nature and learn all about the history behind Cheddar Gorge.
The glow in the dark Easter egg hunt will take place from the 1st – 23rd April
3.Fireworks at sea

Calendar event – yes make sure you keep Saturday 15th April free; there will be a spectacular seaside firework display for you and the family to enjoy in Weston-Super-Mare.
Our Top Tip: The best view will be from the Grand Pier itself, so get there early to ensure you get a good spot.
Make sure you purchase your tickets here in advance, so you don't miss out of the fireworks at sea.
The Webbington Hotel and Spa
If you're planning on spending your Easter holidays in Somerset, then we hope our Easter Activity Guide helps you make the most out of your trip. If you need somewhere to stay, then the Webbington Hotel and Spa is perfect for you. The Webbington is a family-friendly hotel which is just a stone throw away from these exciting Easter activities!
The Webbington also offers Spa and Leisure facilities, so after a day of exploring Somerset, you can unwind at our Somerset hotel.
For our very best rates in Somerset, visit our website or give us a call on 01934 750100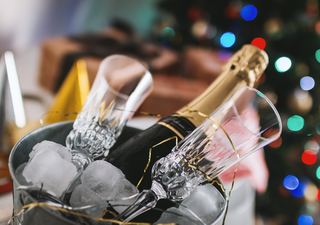 Like to plan ahead? Stay organised and save on party planning with our early bird rewards.
Read more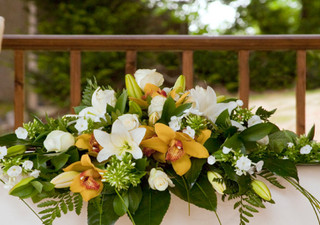 Webbington Hotel and Spa have an exclusive mid-week wedding package - You can get married for just £1,750* based on 50 guests for the ceremony, wedding breakfast and evening reception.
Available Sunday through to Friday in this stunning Somerset wedding venue.
Read more