Things Going On At The Beach
Life is a Beach at Weston-Super-Mare
Weston-Super-Mare is the original British seaside resort, which remains as popular as ever. This family-friendly holiday destination offers plenty of things to do. As a hotel near Weston-Super-Mare, we want you to make the most out of your holiday by the seaside. So, we have carefully selected the top things to do near Weston-Super-Mare beach this Summer:
The Wurzels Concert – Friday 30th June 2017
If Scrumpy and Western music is your thing, then get your dancing shoes down to Weston-Super-Mare. The Somerset-based band are set to take the stage on the Grand Pier. The West Country legends will perform classics, including their number 1 hits 'Combine Harvester' and 'I Am A Cider Drinker'. You will be guaranteed a night of live entertainment and can dance the night away with a glass of Somerset cider in hand. For further information click here.
Grand Piers KidFest 2017: Dinosaur takeover – Saturday 8th July 2017
Let the children travel back in time and visit the land of the dinosaurs at the action packed Grand Pier KidFest. The fun-filled day includes entertainment by CBeebies star, Andy Day, a bouncy castle, giant games, unlimited rides and the chance to meet a real life dinosaur! For further information click here.
Fireworks at Sea – Friday 21st July 2017
There will be a spectacular seaside firework display for you and the family to enjoy in Weston-Super-Mare. Make sure you purchase your tickets here in advance, so you don't miss out of the fireworks at sea.
Our Top Tip: The best view will be from the Grand Pier itself, so get there early to ensure you get a good spot.
Gin Festival – Saturday 19th August 2017
Here's one for the adults. What better way to spend a Summers day at the beach than sampling sumptuous flavours of gin? This festival is being held for all you gin lovers out there and will take place along the Grand Pier. Enjoy a glass or two of gin and make the most of the summer setting along the Weston-Super-Mare coast.
The Webbington Hotel and Spa offers a warm welcome to you and your family this Summer. With great rates, good food, spa and leisure facilities and comfortable rooms, our hotel near Weston-Super-Mare is the perfect destination for your seaside break.
For the best hotel rates click here or call 01934 750100.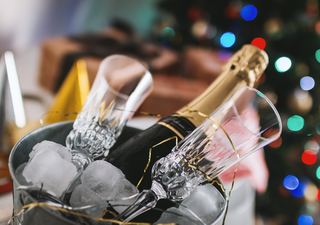 Like to plan ahead? Stay organised and save on party planning with our early bird rewards.
Read more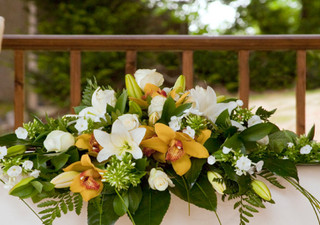 Webbington Hotel and Spa have an exclusive mid-week wedding package - You can get married for just £1,750* based on 50 guests for the ceremony, wedding breakfast and evening reception.
Available Sunday through to Friday in this stunning Somerset wedding venue.
Read more