Things to do in Somerset this Autumn
Nestled in the heart of the county, the Webbington Hotel & Spa provides easy access to many of Somerset's most exciting attractions. Don't find yourself clueless about what's on in Somerset – here are just a few of the wonderful events you can get involved with in Somerset over the coming months.
Torchlit Evenings at The Roman Baths, Bath (Until 31st August)
Running through the course of the Summer, catch the last of the Roman Baths magical torch-lit evenings. Experience the baths as never before as the 2000-year-old walkways are beautifully illuminated by flickering candlelight. Why not top off the evening with a sumptuous meal at the Pump Room Restaurant? Dinner packages are also available as part of the Torchlit Evenings events.
Yeo Valley Organic Gardens at Holt Farm, Blagdon (Until 29th September)
If you fancy a more wild and wonderful setting, why not try Yeo Valley's Organic Gardens? The Gardens are open on Thursdays and Fridays from 11.00am-5.00pm from April through to September. Boasting one of the UK's only Soil Association certified gardens, they are simply stunning. Tucked away among the rambling cottage planting, orchard and vegetable patches, you'll find the delightful Organic Garden Cafe. The cafe makes use of all of the delicious organic produce grown in the gardens and offers morning coffee, light lunches and afternoon tea. Tours are available on request.
Antony Gibbs Family Trail at Tyntesfield (until October 1st)
Discover the stunning gothic revival house of Tyntesfield and explore the gardens as you complete a fun-filled family trail around the grounds. Search long and hard for hidden clues and you will be rewarded with a very Victorian treat. Booking not required and admission applies.
Somerset Art Weeks Festival 2017 – 'Prospect'  (23rd September-8th October)
For something a little more unusual, travel across Somerset between 23rd September and 8th October and explore the fascinating 'prospect' exhibition. The Somerset Arts Weeks Festival is a celebration of visual arts, showcasing the work of over 350 talented artists, across 120 venues for 16 days this Autumn.
Wells Food Festival at Wells (8th October)
On Sunday 8th October, the Food Festival will be returning to Wells. Showcasing 150 of Somerset's finest artisan producers, the festival also includes street food stalls and a discovery zone and children's zone. Just stone's throw from the hotel, this food festival is a fun and delicious way to enjoy a Sunday afternoon.
Wells Festival of Literature at the Bishop's Palace, Wells (13th – 21st October)
If you're craving something a little more highbrow, Wells' annual literary festival is returning to the city for its 25th year and silver anniversary. Held in the stunning Bishop's Palace in the heart of Wells, the Festival of Literature will provide a refreshing injection of culture into your stay in Somerset. With appearances from a wide variety of speakers including Alan Johnson, Simon Jenkins and Andy Hamilton, it's sure to be an entertaining week!
All of these amazing events are happening within touching distance of one of the finest Somerset hotels. To book your stay at The Webbington today, book directly for the best rates or call us on 01934 75010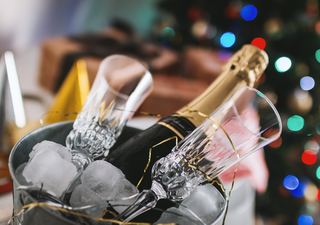 Like to plan ahead? Stay organised and save on party planning with our early bird rewards.
Read more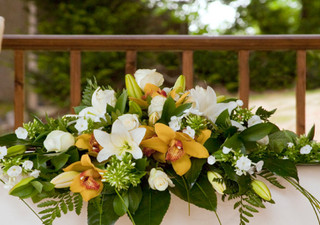 Webbington Hotel and Spa have an exclusive mid-week wedding package - You can get married for just £1,750* based on 50 guests for the ceremony, wedding breakfast and evening reception.
Available Sunday through to Friday in this stunning Somerset wedding venue.
Read more