Top Wedding Trends for 2017
Here at our stunning Somerset wedding venue, we are always trying to stay one step ahead when it comes to wedding trends. Our expert wedding co-ordinator here at The Webbington Hotel & Spa  has carefully selected the biggest trends for your 2017 wedding:

DIY Wedding
The 'do-it-yourself' trend has been increasingly popular over the past year, and looks to stick around for 2017. The 'homespun' wedding is just as delightful as it sounds! Not only does it cut out the need for additional suppliers, you can ultimately reduce costs whilst allowing you to add a personal touch to your wedding. There are lots of ways you can DIY your wedding that we love at our country hotel in Somerset, including:

The Place Settings
Making your own place settings is an easy way to both cut costs and inject a little custom touch into your wedding. Little origami place settings are always sweet, or perhaps luggage tags personalised with photos of you and the guest- great for the scrapbook!

The Floral Arrangements
Not only does creating your own floral arrangements allow for total creative freedom, but buying your flowers wholesale and trimming and arranging them to suit your needs is a whole lot cheaper than getting them from a florist. Think jam jar and milk jug centrepieces and ribbon tied bouquets for a beautifully rustic feel.

The Invitations
A handwritten invitation is much more personal than a mass produced pre-printed number. How about a nicely designed photo of the happy couple on the front? Online photo printing companies are great for this as the quality of the printing is good, but buying in bulk is cheap!

The Cake
Now, this may not be for everyone, but it is a great way to bring down costs. If you, or a friend or family member, is an aspiring Bake Off star then baking and decorating your own cake could be the way to go. you could even use some of those bargain wholesale flowers to decorate!

Green Wedding
One trend that is looking to be huge for 2017 is the green wedding. To reduce energy consumption, an outdoor wedding is the top choice- use candles for light and fire for warmth to keep that carbon footprint down. And keep the ceremony and the reception in one place, so guests don't have to travel. Little changes such as checking whether your flowers and food are organically and  sustainably sourced can make a difference!


So those are our top tips on throwing a wedding to remember in 2017. If you would like any more expert advice from the team at our wedding venue in somerset, then don't hesitate to get in touch on 01934 750 100 or send an email to weddings@webbingtonhotelandspa.co.uk.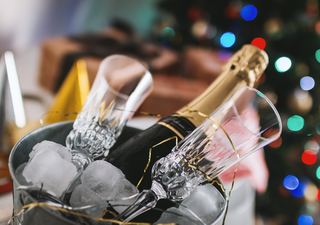 Like to plan ahead? Stay organised and save on party planning with our early bird rewards.
Read more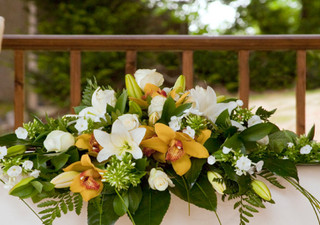 Webbington Hotel and Spa have an exclusive mid-week wedding package - You can get married for just £1,750* based on 50 guests for the ceremony, wedding breakfast and evening reception.
Available Sunday through to Friday in this stunning Somerset wedding venue.
Read more