What Makes Somerset The Perfect Meeting Destination?
Organising a corporate event can be difficult when there are so many factors that need to be taken into account. Where are the delegates coming from? Is the chosen location easily accessible? Is the chosen venue conducive to productivity? How long will the event last for? Is there enough to keep everyone occupied? The list goes on and on…

Luckily, here at The Webbington Hotel & Spa, we are located in the perfect setting of Somerset and it makes for an impeccable meeting venue, but why?

1. Tranquillity
Somerset is a peaceful haven, away from the hustle and bustle of the city. Meetings can feel confined and stressful when they are held in an enclosed meeting room on the 17th floor of a city office building, but there's no need for that. Choosing Somerset as the spot for your corporate event, ensures that everyone will feel calm, collected and cool. The stunning surroundings and fresh country air will help to keep everyone poised and focused on the task at hand.

2. Accessibility
Despite the gloriously rural charm of Somerset, it is in fact very easily accessible from all corners of the country. Our hotel is nestled in the slopes of the Mendip Hills within easy access from J22 of the M5 Motorway. We are also close to Bristol Airport and Weston-Super-Mare railway station. A perfect destination when looking for meetings rooms in Somerset.  It really couldn't be easier to reach us!

3. Local Somerset Activities
Thanks to the delightfully pastoral nature of the Somerset, there are plenty of outdoor pursuits that can be undertaken to help alleviate the intensity of your meetings. The Mendips offers shooting, fishing, archery, golf and even quad biking. These are all a stone's throw from the hotel, and a welcome break from the solemnity of the meeting room.

4. Breathing Space
Oftentimes corporate events can feel a little claustrophobic with everyone piled into a venue, unable to escape. Well that's not the case when you choose our meeting rooms in Somerset as the location for your meeting. With The Outstanding Area of Natural Beauty that is the Mendips only a stone's throw away from the hotel you can enjoy the breathtaking countryside on our doorstep. Giving your delegates space to roam will ensure that everyone remains relaxed and on task.

5. Great Food & Drink
Somerset might not be synonymous with fine dining, but let us tell you, we're not short of great food and drink here at The Webbington Hotel & Spa! Our library lounge and bar area offers an extensive snack menu available all day. Our bespoke meeting packages offer a range of catering options from hot or cold buffets, healthy eating, allergy or dietary requirements.

Nestled right in the heart of the Somerset, The Webbington Hotel & Spa  boasts some of the finest conference venues Somerset has to offer. If you are interesting in selecting Somerset as the location for your next corporate event, please do not hesitate to call us on 01934 751802 or email events@webbingtonhotelandspa.co.uk.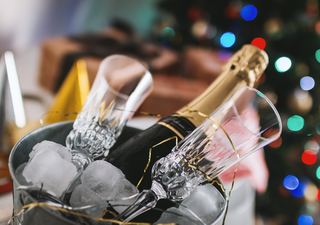 Like to plan ahead? Stay organised and save on party planning with our early bird rewards.
Read more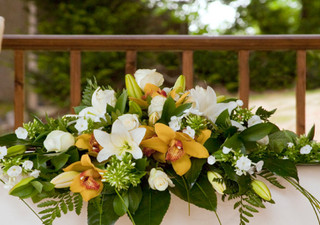 Webbington Hotel and Spa have an exclusive mid-week wedding package - You can get married for just £1,750* based on 50 guests for the ceremony, wedding breakfast and evening reception.
Available Sunday through to Friday in this stunning Somerset wedding venue.
Read more