Summer Walking Guide to Crook Peak
Are you looking for spectacular views across the Somerset levels? We have a wondrous walk to share with you which is a very short distance from our hotel in Weston Super Mare.
Crook Peak is the highest of six hills in the Mendips and should be high on your list of places to visit in Somerset.
Starting from the National Trust car park at Kings Wood, your journey will include a steep walk to the summit, following paths in the woodland into the open limestone grassland and up to the peak. Once you reach the top, you can take in the stunning scenes of the Somerset countryside. On a clear summer's day, you will be able to see the glistening sights of the Bristol Channel and other areas of outstanding natural beauty from Bleadon Hill to Brean Down. We promise you that the uphill walk to the summit will be well worth it – the views will take your breath away.
Be sure to read our list of Summer essentials which you will need to take with you for your Summer walk to Crook Peak!
Sensible Clothing
There's nothing worse than having sore feet half way through a walk. Be sure to wear sensible walking boots – you need a pair that are lightweight and breathable for ultimate comfort in the summer months. It's also best to wear lightweight clothing and short sleeved shirts to keep you cool, but bear in mind with the unpredictable Somerset weather you'll need to pack spare layers in case the rain starts to pour!
Rucksack
You'll need a rucksack to carry your walking essentials, such as spare clothes, maps and refreshments. A lightweight rucksack is your best bet to avoid carrying extra weight on your back. We highly recommend using a backpack that has adjustable straps, to ensure ultimate shoulder comfort.
Refreshments
With uphill walks to the summit and temperatures rising, it's very important that you pack a drink or two in your rucksack to keep hydrated throughout your walk. Don't forget to fuel your walk with some light snacks too – it's important to remain energised!
Sun protection
We know the weather can be hit or miss in Somerset, but we believe in remaining optimistic and preparing for glorious sunshine. Sunglasses, a sunhat and sun cream are essential to protect you from the sun. You wouldn't want your walk to be ruined by sunburn or being unable to take in the beautiful views!
Fancy exploring Crook Peak and need somewhere relaxing to stay afterwards? Look no further than the Webbington Hotel & Spa. As one of the most popular Mendip hotels, we are able to offer the best Somerset hotel deals. Click here or call us directly on 01934 750100 to book your room.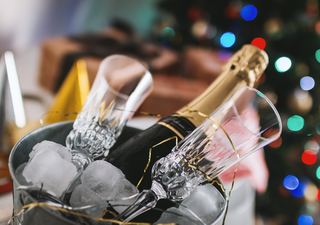 Like to plan ahead? Stay organised and save on party planning with our early bird rewards.
Read more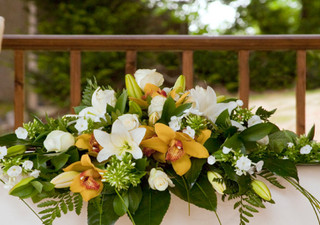 Webbington Hotel and Spa have an exclusive mid-week wedding package - You can get married for just £1,750* based on 50 guests for the ceremony, wedding breakfast and evening reception.
Available Sunday through to Friday in this stunning Somerset wedding venue.
Read more