Chew Valley
The very best Chew Valley hotels
Set in the acres of glorious countryside The Webbington Hotel & Spa is situated close to the scenic and tranquil Chew Valley.
Forming part of the Area of Outstanding Natural Beauty, Chew Valley boasts an impressive landscape. Renowned for it's beautiful lake and surrounding grounds, the area is perfect for walking, sailing, fishing and cycling. The wildlife haven that is Chew Valley Lake, is visited by many different species of wildfowl including the Great Crested Grebe, Tufted Duck and Canada Geese.  Spend the afternoon strolling through the two nature walks – the Grebe and Bittern trails, taking in the spectacular scenery and keeping a close eye out for the visiting wildlife.
Get a taste of the local culture by visiting one of the villages many farm shops or pubs. There are even seasonal pick-your-own fruit and veg patches along the way. The villages surrounding Chew Valley are laden with spectacular architecture with stunning manor houses and courtyards that are truly awe-inspiring and worth a visit.
When you're looking for hotels near Chew Valley, The Webbington Hotel & Spa has everything you would need for a country break right on its doorstep. Popular hotspots, such as Wookey Hole Caves and Weston Pier, are all close the hotel and are guaranteed for a great day out.
After a long day of exploring the countryside delights, warm up with a cup of your favourite brew in our hotel restaurant. Or rest those tired feet in our luxury spa, taking full advantage of the great facilities including the swimming pool, gymnasium, sauna and steam room. Spend the night in one of our spacious guest rooms in our attractive Edwardian manor house.
Located close to major motorways, in particular the M4 & M5, and within easy reach of local hot spots, The Webbington Hotel is one of the best Chew Valley hotels has to offer.
Book your stay with us today for the best guaranteed rate or call on 01934 750100.
Local information:
Chew Valley – 21 miles
Chew Valley Lake – 16 miles
Blagdon Lake – 14 miles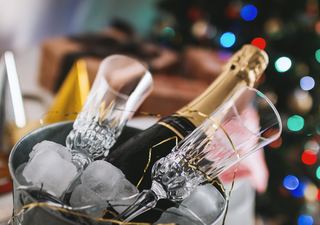 Like to plan ahead? Stay organised and save on party planning with our early bird rewards.
Read more