Mendips
A Unique Mendip Hotel
A renowned Area of Outstanding Natural Beauty, The Mendips are made up of acres of breath taking countryside close to The Webbington Hotel and Spa.
As one of England's most attractive landscapes, The Mendips boast spectacular valleys and gorges running alongside awe-inspiring rolling hills and gullys. Take a stroll along the scenic hilltops and visit the ancient monuments that reside there or challenge yourself on the steeper slopes and wander through flower laden grasslands and stunning woodland.
Don't forget to keep an eye out for the magnificent wildlife, with a wide array of animals calling the Mendips home. But if it's birds you are interested in, the Mendip's diverse habits are home to many species of birdlife, making it easy to see why this beautiful corner of England is often referred to as a twitcher's paradise. Look out for willow warbles, green woodpeckers, skylarks, stonechats and even the odd peregrine falcon or two, plus many more.
If it's breath taking views you are after, the Mendip hill tops allow you to see across to the spectacular Glastonbury Tor, the Quantocks and even Wales.
The area is also renowned for its wide range of outdoor pursuits, including everything from fishing, kayaking, cycling, horse riding and many more activities. Explore the nearby farm shops and experience the best fresh, local produce in the whole of Somerset. The Mendips are the perfect place to enjoy the fresh countryside air.
After an activity-filled day, retreat to one of the best Mendip hotels and warm up next to our open wood-fire or relax those tired feet in our luxury spa. When the night draws in stay in one of our spacious guest rooms located in our attractive Edwardian manor house.
With easy access to major motorways, namely the M4 & M5, and situated near the best local hot spots, The Webbington Hotel is one of the top hotel Mendips has to offer.
Book your break with us today for the best guaranteed rate or call on 01934 750100.
Local information:
Mendip Hills – 9 miles
Cheddar – 5 miles
Cheddar Gorge – 6.5 miles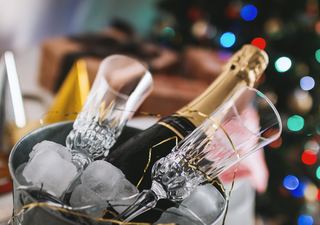 Like to plan ahead? Stay organised and save on party planning with our early bird rewards.
Read more