4 Ways To Treat Mum This Mother's Day
Come day and night, rain or shine, mum is always there for you when you need her the most. Give back this Mother's Day and show mum how much you appreciate all that she does. To help you say thank you, we have selected our top 4 ways to spoil mum;
1. Whisk Mum Away
Treat mum to a relaxing night away. Somewhere she can put her feet up and wind down in a peaceful setting. With spectacular countryside views, we can't think of a better retreat than our Somerset hotel and spa. Give mum the chance to cosy up in one of our traditional guestrooms with beautiful views, and wind-down using our free leisure facilities, from our indoor swimming pool with countryside surroundings to the sumptuous steam room.
2. Pamper Mum
Why not go the extra mile and surprise mum with a pampering spa treatment at our Somerset hotel, to help her feel rejuvenated. Our spa therapist has years of experience delivering specialist treatments, so book mum in for a relaxing massage or facial for the ultimate Mother's Day treat. To see our full spa treatment list, click here.
3. Wine and Dine Mum
Let mum be waited on, hand and foot, and enjoy our three-course Mother's Day Lunch on Sunday 11th March 2018 at the Webbington Hotel and Spa. With such delights as roast beef served with homemade Yorkshire puddings and all the trimmings, baked salmon fillet or stuffed aubergines. For those with a sweet tooth, you could indulge in a selection of our homemade desserts, from orange and grand marnier cheesecake, sticky toffee pudding or white chocolate torte. Mum will have no choice, but to sit back, relax, and enjoy being waited on. As a gesture from us, our Mother's Day Menu is just £14.95 per person (children £12.95), not only that, all mums will receive a complimentary glass of bubbly to celebrate the occasion! To see the full menu click here, or for reservations and enquiries call 01934 750100.
4. Countryside Walks
There is no better way to clear your mind and find inner peace than with a refreshing countryside walk, especially after a delicious Sunday Lunch in our restaurant! Somerset hotels don't come better situated than the Webbington Hotel and Spa. Right on our door step are an array of picturesque walking routes, which are perfect for mums who love the outdoors. Click here for some of our top walks near our Somerset hotel.  
To make a reservation for our Mother's Day Lunch at the Webbington Hotel and Spa call 01934 750100 or to book an overnight stay at our Somerset hotel click here.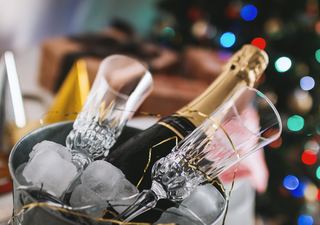 Like to plan ahead? Stay organised and save on party planning with our early bird rewards.
Read more