New Year's Resolutions For Your Business
As we start to look back on the past year, it is important for businesses to begin planning for the future and setting targets for 2017. To ensure you and your business get off on the right foot, start creating New Year's Resolutions now. This will also help you uncover any potential opportunities coming your way in 2017. Here at The Webbington Hotel & Spa we have some of the best meeting rooms in Somerset and truly understand businesses and have chosen eight of the best New Year's resolutions:
Get everyone involved in the planning and goal setting process
As business owners it is important to remember that your employees are invested in the company too. Most employees spend the majority of their day putting their time, effort and energy into the smooth running and general operations of the business. By including them in the any future plans, you can uncover any opportunities or issues first hand and allowing them to provide their ideas and opinions will also make them feel valued.
Allow your employees to see the wider picture
As the previous point mentioned, setting goals with the help of the whole team is very important. However goals will only be successful if you set specific milestones to reach and a clear end goal. Once the goals have been decided, it is crucial for management to remind the team of these regularly and inspire team members to keep on track and reiterate how valuable each employee's contribution is to achieving the goal. As a leader, you must continuously focus on building employee motivation. There are plenty of ways to do this – so you can get creative and find out what method works best for you and your team.
Expand your channels of communication
Communication is at the heart of a successful business. As one of the leading conference venues in Somerset, we host various meetings every days and see the impact of good communication skills. In 2017, why not experiment with different channels of communication, whether that be instant messaging, video calls etc. Managers should frequently communicate the key messages and keep the channel of communication flowing. In doing so you can employees can experience an increase in morale, productivity and commitment if they are able to communicate effectively.
Provoke a team discussion
Increasing collaboration is an important New Year's resolution for your business. Alongside expanding your channels of communication, why not stimulate a discussion and share ideas. Even if you only have ten minutes to spare, ask questions and get the conversation flowing. Let the team voice their ideas as a method of team building. This approach is also beneficial for improving your listen skills and becoming a better leader.
Like many New Year's resolutions, they can often seem very daunting. However, they do not require any additional skills, they merely require commitment and a change in habits.  Put the effort in and you will reap the rewards.
If you are looking for hotels in Somerset as the location for your next corporate event, please do not hesitate to call us on 01934 751802 or email events@webbingtonhotelandspa.co.uk.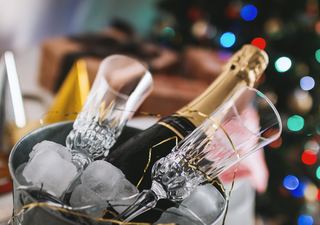 Like to plan ahead? Stay organised and save on party planning with our early bird rewards.
Read more