Our Top Winter Wedding Tips
Our team of expert wedding coordinators at the Webbington Hotel & Spa , one of the finest wedding venues in somerset, bring you their top tips for planning an unforgettable winter wedding…
Embrace the season
We have all experienced the beauty that is winter in the UK and couples looking to tie the knot should take full advantage of this glorious season. There are many ingenious ways to incorporate winter into your wedding from labelled cones for places names and dried oranges and holly berries to decorate the table.
Keep your guests warm
Even though the temperatures may be dropping, don't let the chilly weather put a dampener on your big day, make sure you keep your guests warm. Think outdoor heaters, roaring fires, cosy throws or hot drinks on arrival – there are plenty of ways to keep your guests toasty between courses.
Prepare for the worst
The weather is unpredictable at the best of times here in the UK. As great as winter can be, it can also be blustery, chilly and wet, too. Make sure you have enough indoor space for guests and provide loved ones with brollies, perhaps even in keeping with the colour scheme.
Choose one venue
Travelling to and from multiple venues can prove difficult especially if the weather is not on your side. We would suggest that you say your vows and then celebrate in the same place to avoid running into weather delays and mishaps. As one of the top somerset wedding venues, we are proud to house a licensed civil ceremony destination, which we then turn into a beautiful dining area for your celebration – guests can remain indoors (and much happier) when there's no travel involved.
Winter Wardrobe
When it comes to dressing for the occasion, we aren't talking white dresses. Don your faux fur stoles and chunkier heels for the cooler climate. Dressing you and your bridal party for winter doesn't have to be dowdy – keep it sophisticated and practical for a memorable day.
Winter Wedding Favours
This is really where you can let your creative juices flow. Give your guests sparklers (great for photographs later in the evening), candy canes (depending on the month) or bottles of whiskey (to warm their cockles). You can have lots of fun with this one, so use your imagination and enjoy!

Our winter wedding special offer provides couples with a great opportunity to get married this winter, from November 2016 – March 2017. The package is based on 50 guests for the day and 50 guests for the evening and is subject to availability.
Brave the wintry elements on our rooftop terrazzo to capture some of the most spectacular wedding photographs ever here at the Webbington Hotel. Our Terrace overlooks the sleepy hamlet of Loxton and beyond. We can't promise the snow but you never can tell, anything can happen in a Winter Wonderland.
Planning a wedding out of season can seem a little daunting, but be practical, embrace the season and have fun with it. The Webbington Hotel & Spa provides one of the most wonderful winter wedding venues Somerset has to offer. If you would like more information please call our events team on 01934 750100 or email weddings@webbingtonhotelandspa.co.uk.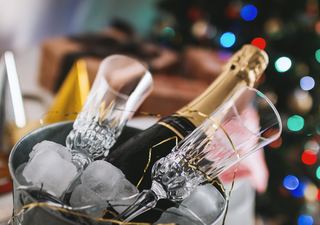 Like to plan ahead? Stay organised and save on party planning with our early bird rewards.
Read more