Somerset Christmas Party Planning Tips
It's never too early to start thinking about Christmas. As one of the best party venues in Somerset, we are already busy planning our festive frolics!
Time is of the essence, especially when it comes to planning a Christmas party. With this in mind, we have come up with some top Somerset Christmas party planning tips to help you along the way.
The Venue
The Christmas party season is one of the busiest times of the year and popular venues get booked up pretty quickly. So, don't hang about! We advise all who are interested in our Somerset venue to enquire sooner rather than later. Do your research and snap-up your favourite!
Plan Ahead
Christmas is a pretty busy season for most of us, and there are plenty of parties taking place. So, if you book ahead you can get the date in everyone's calendars before they get too busy. Booking your venue and other extras early means you'll also be able to provide a date for your entertainment and caterers and usually save costs. It all goes towards planning your perfect party without any last-minute stresses.
Entertainment
We all know that music is at the heart of a successful party, and no Christmas party is complete without those classic Christmas hits! Make sure you hire a good DJ to play those fun, festive melodies to get everybody on the dancefloor. For that extra bit of WOW factor, think outside of the box – why not surprise your guests with something a little different; think magicians, live bands, or even dancers!
Festive Food
Christmas is the time for festive fun and most importantly, delicious food. When planning your Christmas party, think about what you'd like to feed your guests, whether that's a sit-down festive meal, or a tasty buffet. Make sure you find out whether your party venue offer in-house catering and whether they cater for special dietary requirements.
After Party Plans
As the celebrations are underway and you're feeling merry after one or two mulled wines, it's easy to forget about travel arrangements and how your guests will get home. Make sure you find out about local taxi ranks and include the details on the invitation. Don't forget about your guests who are travelling from afar, as they may want to stay overnight in convenient Somerset accommodation to save the hassle of long taxi rides home.
Don't want the hassle of party planning?
If party planning is not your forte, let our events team do the work for you. Here at the Webbington Hotel, we have a wide selection of parties and a whole host of themed nights available.
Make the 2017 Christmas party season one to remember and join the festive celebrations at one of the most sparkle filled party venues in Somerset. To book your own Christmas party or to attend any of our Christmas events, please call us on 01934 750100 or email us today.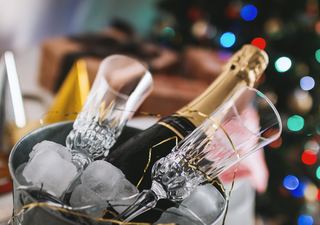 Like to plan ahead? Stay organised and save on party planning with our early bird rewards.
Read more