Spring Wedding Ideas
Springtime evokes new beginnings and blossoming relationships. So, what better time to get married than in spring, where you and your partner can celebrate a new chapter together. Our wedding and events team have put together the ultimate checklist for a spring wedding;
Blossoming Backdrops
Finding your perfect wedding venue can seem overwhelming. However, with a spring wedding in mind, there is no better Somerset wedding venue than the Webbington Hotel & Spa. Our venue embraces the beauty of spring. With spectacular views across the valleys and blossoming landscape scenery, our Somerset wedding venue offers the ideal setting. What better way to see out your wedding day than watching the sun set over the countryside? Not only does our venue offer a beautiful outdoor setting, we have a variety of function rooms, suitable for large and small receptions. For more information on our Somerset wedding venue click here or why not come along to our Wedding Fayre on February 25th 2018.
Creative Centrepieces
Your wedding day represents and celebrates the love between you and your partner. Which means it's the perfect time to let your creative juices flow and to express your personalities. Get creative when planning your Somerset wedding venue. Think, dainty jam-jars wrapped with lace detailing and glistening tealights. Or perhaps handmade bunting draped across the top table, with a scattering of your favourite spring flowers. Of course, this doesn't need to blow your budget. Spend some time flicking through wedding magazines, scrolling through Pinterest and attending Wedding Fayres. These could leave you feeling inspired to create your own spring décor and will help you add your own personal touch to your wedding day.
Pretty Pallets
The first thing that 'springs' to mind when this beautiful season approaches are blossoming flowers and elegant pastel tones. When it comes to your wedding décor and arrangements, don't hold back. Think, pastel peonies or sweet peas scattering the venue. These seasonal flowers would not only compliment your spring wedding theme, they may even be a little kinder to your budget, as seasonal flowers are often less expensive. The floral centre pieces don't need to end there either, why not blend them into your bridal look. You could delicately pin dainty flowers into your wedding hair or even decorate your wedding cake with them. An ever-growing trend for wedding cakes are 'semi-naked cakes', which are decorated with thin layers of buttercream and dressed with fresh flowers and foliage.
The Webbington Hotel & Spa is the ideal Somerset wedding venue to host your spring wedding. If you would like more information please call our wedding and events team on 01934 751802 or email weddings@webbingtonhotelandspa.co.uk.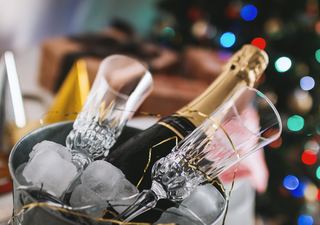 Like to plan ahead? Stay organised and save on party planning with our early bird rewards.
Read more