Top 5 Reasons to Visit Cheddar Gorge
Located just 20 minutes from The Webbington Hotel is the beautiful and fascinating site of Cheddar Gorge. There aren't many hotels in somerset within touching distance of an Area of Outstanding Natural Beauty, so here are 5 reasons why you should make a visit to one of the west country's best attractions…
Cheddar Cheese
Cheese has been produced and stored in the caves at Cheddar since at least the 12th century. The temperature and humidity in the caves provide the perfect conditions for maturing the infamous Cheddar cheese. So perfect in fact that you can still find Cheddar cheese being produced in the village today by the Cheddar Gorge Cheese Company!
The Gorge
The gorge itself is an amazing geographical phenomenon. At 400ft deep and 3 miles long, it's the largest of its kind in England! Not only is the gorge visually stunning, it is also the site for lots of exciting activities. If you're feeling adventurous then rock climbing or adventure caving might peak your interest, or for a more relaxed view of the gorge, perhaps the open top bus tour? There's also Gough's Cave, the formation of which began about 500,000 years ago and it's still used to store cheese!
The Cheddar Man
Also found in Gough's Cave, was the oldest in tact skeleton to ever have been found in British soil. Known as the Cheddar Man, the skeleton has been dated back to the Mesolithic period, making the old fella around 9,000 years old! Found with considerable damage to his skull in a site known to have been occupied by a cannibalistic civilisation, it is thought that the poor Cheddar Man met a fairly grisly end… A replica of the skeleton can be seen at the Museum of Prehistory in Cheddar Village along with more fascinating information about Cheddar's ancient roots.
Cheddar Sweet Kitchen
If cheese and cannibalism aren't really up your alley, maybe something a little sweeter will hit the spot. The Cheddar Sweet Kitchen has been producing traditional sweets via traditional methods for 5 generations. Using 100 year old recipes, they're cracking out staunch favourites such as pear drops, honeycomb, coconut mushrooms and clotted cream fudge. You can watch the magic happening too! During school holidays there are daily demonstrations from the top class confectioners, showing you every step of the process, from raw ingredients to finished sweets!
Walks at the Gorge
After all that sugar and cheese, you'll need a way to burn it all off! What better way than to take a stunning walk up over the gorge. There are many beautiful trails, including this delightful 4 mile, dog friendly National Trust trail complete with picnic spots along the way (just incase you need to stop for additional fudge and cheese sandwiches).
As one of the best somerset hotels, The Webbington is the perfect choice for a Cheddar adventure, cheese driven or otherwise! Book here or call us on 01934 750100.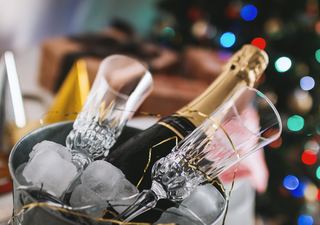 Like to plan ahead? Stay organised and save on party planning with our early bird rewards.
Read more