How to Plan a Show Stopping Somerset Party
Embrace some of our Events Team's top secrets on how to throw a party, Somerset-style
Here at our Somerset Party venue we can offer you and your guests a great time, whatever the occasion. Whether it's a formal Black Tie event for groups of up to 600, or a small intimate get together, we've got you covered. We want to share with you some of our need-to-know, show stopping Somerset party secrets;
Location is key
The perfect party venue must be set in a prime location and needs to be easily accessible for your guests. Our Somerset hotel is just a short drive from the M5 motorway, but is idyllically located in the heart of the Somerset countryside. The Webbington's  Somerset party venue offers stunning views and easy access to surrounding areas.
Dream Dance Floor
Music is a must, whether it's the resident DJ or live band performances. Make sure there is plenty of space on the dance floor, so your guests can dance the night away. If you have a small guest list, make sure your venue matches it. You don't want your guests to feel overwhelmed, so find the perfect venue to create the most majestic atmosphere.
Dress to Impress
What you wear is of course one of the most important factors; if you feel good, then the party is more than likely going to go well and you, the organiser will have a great time. Here at our Somerset party venue we will dress the venue to impress you, so you can create a show stopping venue which your guests will love. Our Somerset venue also offers naturally stunning Somerset views, which are bound to impress your guests.
Party Themes
Party themes will help to create that show stopping Somerset party venue. Whether it's an 80's & 90's Disco theme, or a Gatsby-style party. Guests love the opportunity to get dressed up and embrace the party theme. Our events team at The Webbington Hotel have an eye for style and will help you create your show-stopping Somerset party.
Good Food
As they say, food is the way to a persons heart. Find yourself a Somerset party venue which will deliver delicious food. Whether that's a sumptuous banquet or a casual buffet. The Webbington's private events menus are designed to impress your guests.
Accommodation
Accommodation is a bonus! The ideal party venue will have accommodation, so your guests are rest assured that they will have somewhere to retire after a great night. Our Somerset hotel offers excellent room rates and has Spa and Leisure facilities on site. So, if your guests have a sore head in the morning.. they can relax in our Somerset Spa or take a dip in the swimming pool.
If you are searching for that show stopping Somerset party venue, then look no further than The Webbington Hotel and Spa. Our Somerset party venue caters for any occasion and our events team are dedicated to ensuring that all guests leave with marvelous memories of the party.
For party and event enquiries visit The Webbington Hotel and Spa website, email events@webbingtonhotelandspa.co.uk or call us directly on 01934 750100.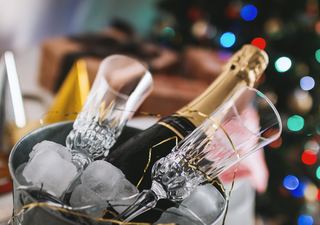 Like to plan ahead? Stay organised and save on party planning with our early bird rewards.
Read more