Spring has sprung at our Somerset Hotel
Top reasons to be excited about Spring in Somerset
Say goodbye to those dark, winter nights and say hello to longer, warmer days. Spring has finally sprung at our Somerset hotel and we can't wait to make the most of this blossoming season.
Explore Somerset this Spring and book to stay in our Somerset hotel and spa. Located in the heart of the Somerset countryside, our hotel is the perfect destination to make the most of the gifts of Spring.
More time to explore Somerset
With longer days, shorter nights and (hopefully) warmer weather, there is even more reason for you to explore the Somerset countryside and stay in our serene Somerset hotel.
Travel to Somerset to enjoy a countryside break and enjoy walks around local landscapes such as Cheddar Gorge, The Mendip Hills and Chew Valley Lake. You can capture Spring at its foremost at these stunning locations. They are popular nature reserves for bird watching and their outstanding natural beauty. The Webbington Hotel is just a short drive from these go-to Somerset destinations, the perfect stop-off point on your travels.
Birds singing their sweet returns
Enjoy natures alarm at our Somerset hotel. The birds are returning from their winter migrations and singing their returns this Spring. Our hotel is in the heart of the countryside, which means you can listen to the birds singing sweet songs from the comfort your room.
Flowers are blooming
With more light and warmer weather, the flowers are blooming and the grass is greener. Daffodils are amongst the Somerset countryside, along with Spring snowdrops and primroses. The cheerful Spring colours are a delightful sight for the eyes, guaranteed to brighten up your day.
Make the most of the green, blossoming countryside landscape from our Somerset hotel this Spring. Our swimming pool overlooks the Somerset levels, so you can wind-down and take a dip in the pool whilst admiring the outstanding Spring views.
For the best Somerset hotel rates, book here or call us on 01934 750100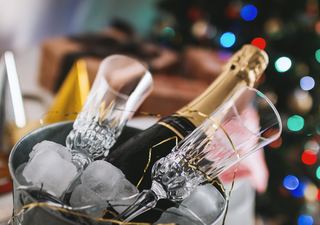 Like to plan ahead? Stay organised and save on party planning with our early bird rewards.
Read more